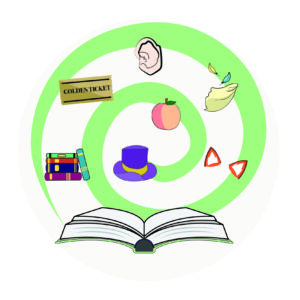 Welcome to Roald Dahl Class (Year 3)
Our teacher this year is Miss Sadi and our teaching assistants are Mrs Kaur and Mrs Carter.
Our charity
Our class charity is supporting the Street Pastors of Gravesend charity. The Street Pastors are a group of volunteers from churches in and around Gravesham, including Marion who takes our worship on Monday. These volunteers go out overnight every weekend to give support, a listening ear and comfort to the homeless who live on the streets of our town. They also help clear the streets of broken glass and support evening revellers with water and flip-flops. With winter fast approaching Dahl class is launching their 'Keep Warm This Winter' campaign.
Topics
For terms 1 and 2 our topic is 'All about me'. Children will understand the area in which they live and learn about the significance of themselves as well as others within it.
For terms 3 and 4 our topic is 'Vikings'. Children will travel back in time to explore the Vikings and their culture.
For terms 5 and 6 our topic is 'Discovering America'. Children will be looking at famous explorers such as, Christopher Columbus.
PE is taught every Tuesday morning and children learn a wide range of skills that can be applied in a number of sports: netball, hockey, cricket, football, gymnastics and athletics. They will learn the skills needed to play each sport and the rules.
Lastly, we ensure to follow the national curriculum for the primary curriculum in England for programmes of study and attainment targets for KS2.
We look forward to welcoming you into Roald Dahl Class!
Our timetable can be downloaded below. Here, parents and pupils have the opportunity to view the class schedule to see the day-to-day routine including the range of curriculum that is covered. We have found that children with SEND have responded well to visually seeing the structure of the day ahead.
Roald Dahl Class Timetable
Our learning this year will be based on the topics below and will change accordingly each term. Parents will receive a Topic Web, Knowledge Organiser and recommended Reads at the start of each term informing them about what the children will be learning. This will also be available below to download.
At Rosherville Church of England Academy, we have introduced '50 Things Before I Leave Rosherville Primary', this helps to give children the opportunity to tick off big items throughout their primary years. The experiences and activities Year Three/Four get to complete include:
#7 Perform in a Musical Event
#14 Play an Instrument
#21 Visit a Zoo
#31 Cook Something
More Infomation about the subjects can be found on our curriculum pages.
Useful Parent Resources in Year 3/4
For further useful resources, please visit each curriculum page.